one should plant trees
2022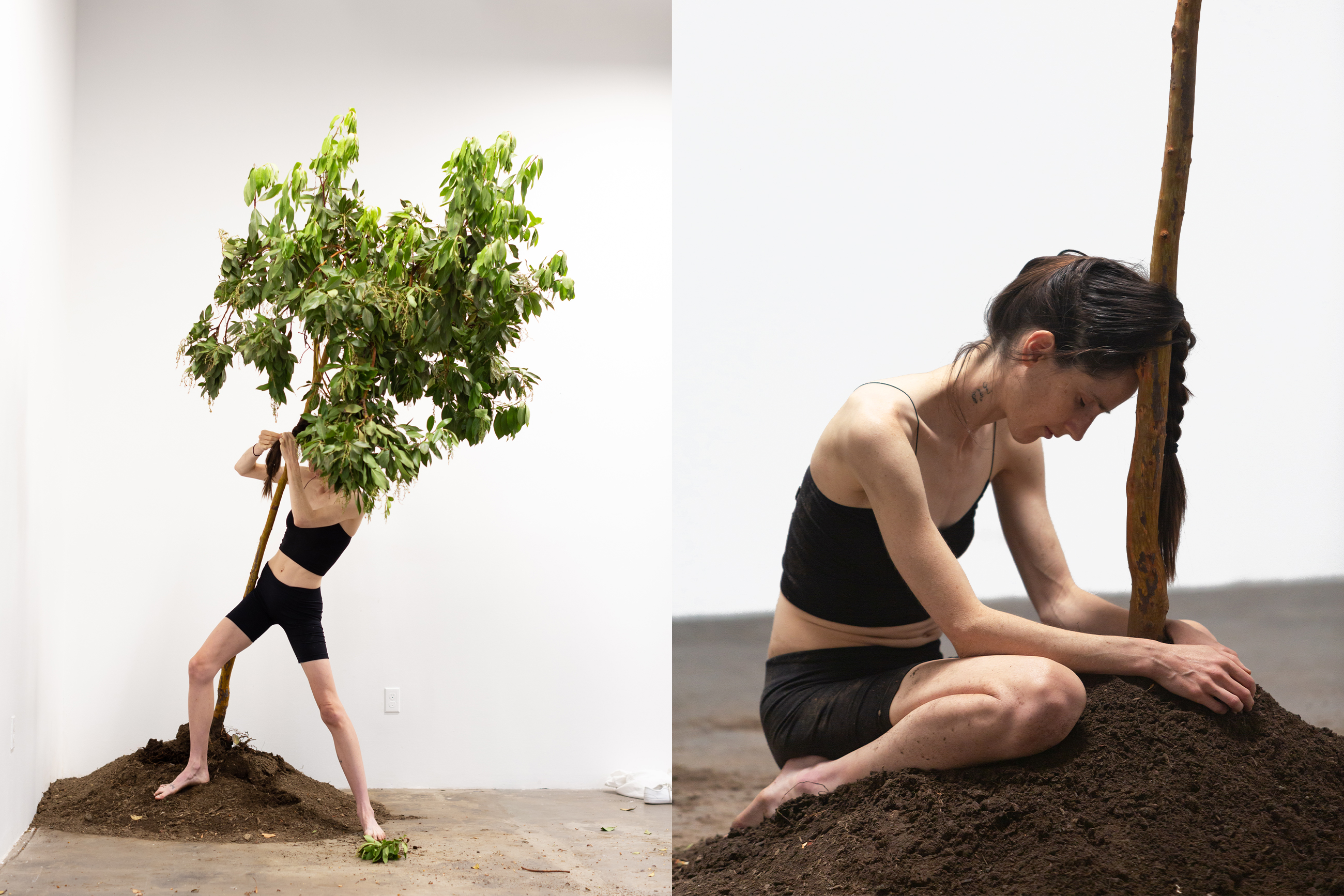 One should plant trees
was a six-day durational performance. I uproot and replant a strawberry tree, pulling it with my hair across the space. The objective of this intimate arboreal connection is to support the idea of planting Cyprus-native trees as a way of detoxifying the earth. This work furthers my investigation into colonial accountability and the environmental state of Cyprus's abandoned mining landscapes.
Alongside
apliki Cu
this performance comprised my solo exhibition at Artbug Gallery in Los Angeles curated by SomoS Arts as part of the B-LA Connect.
Photos by Julius Tanag.
back