saline dissonance
2021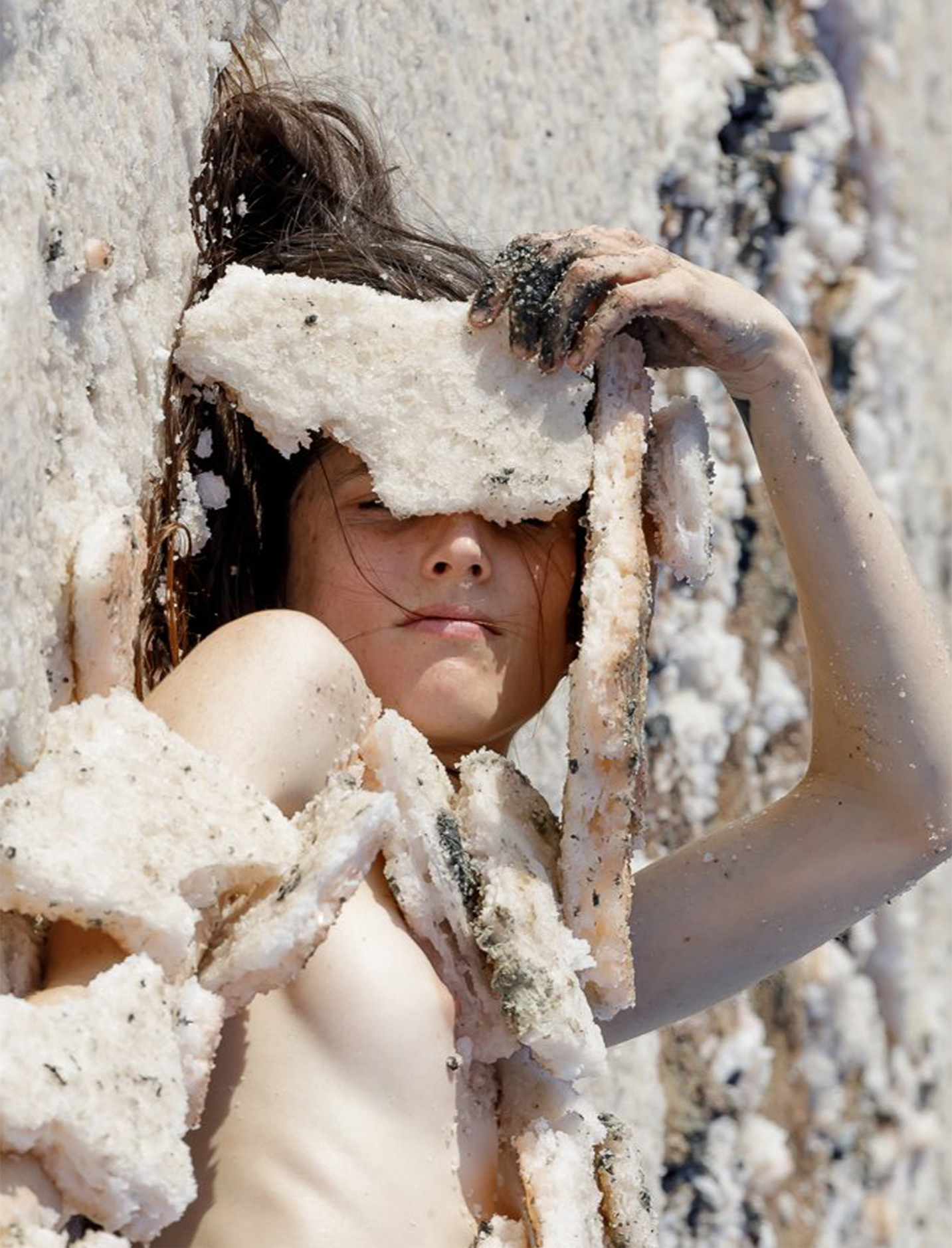 Saline dissonance was performed on the Larnaca Salt Lake in Cyprus as part of the 2021 Larnaca Biennale. For this performance I was awarded the Grand Prix of the Biennale.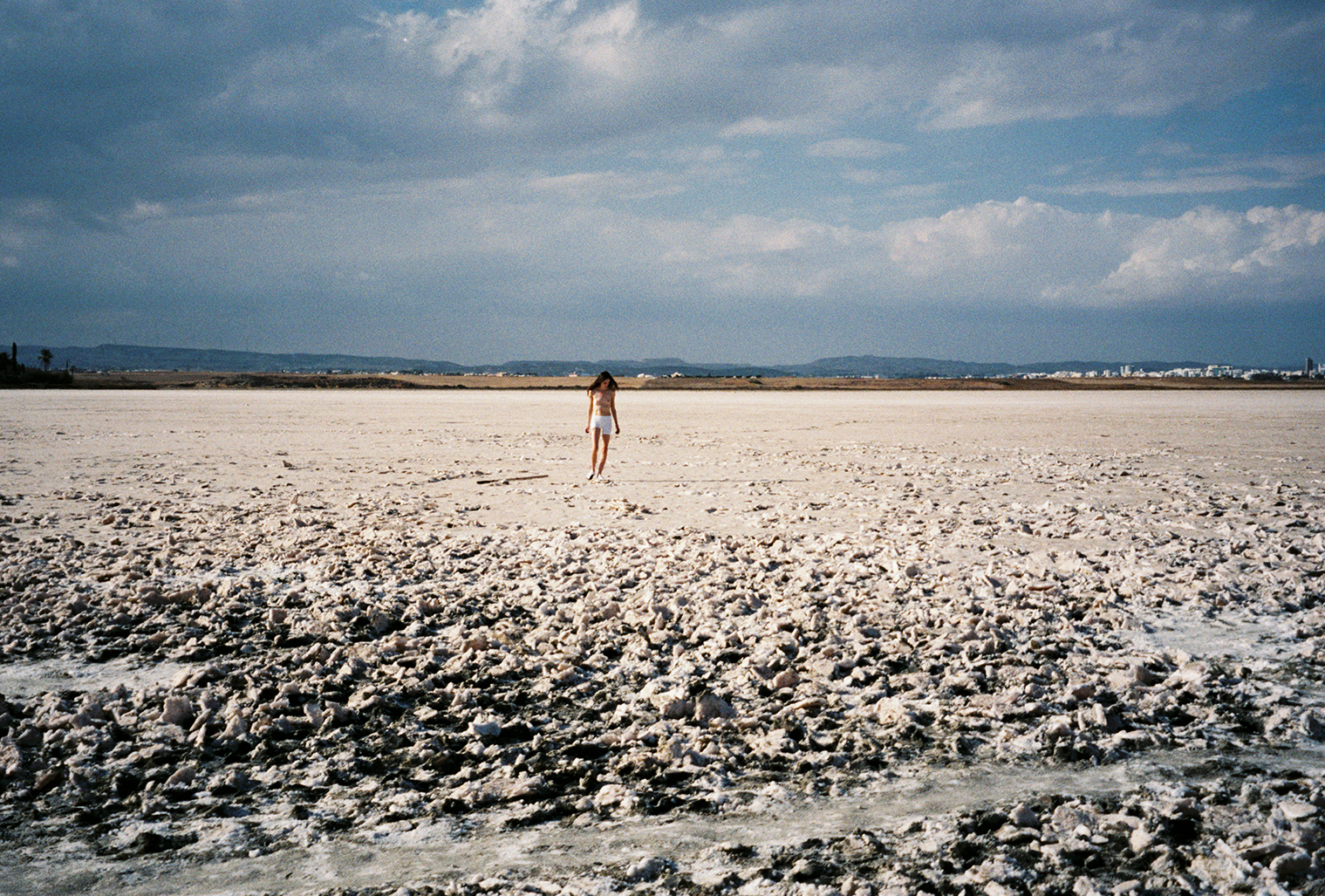 I cross the Salt Lake under radiant beams of the Mediterranean sun. With a wood rod of Cyprus pine, I break apart the pink salt on the surface of the lake and cover my body with it. I lay this way for several hours, letting my body exchange with the salt through the process of osmosis. As my body absorbs the salt, it pulls water from within me. I then return the salt to the lake, placing it like puzzle pieces from where it was extracted.

Photos by Nicholas Mann and Vanessa Dahbour.


back